The big, three-row luxury SUV class is getting to be a crowded group of vehicles in today's market. So, just how well does the
2021 Mercedes GLS in Covington LA
 compare to the 2021 Lincoln Navigator?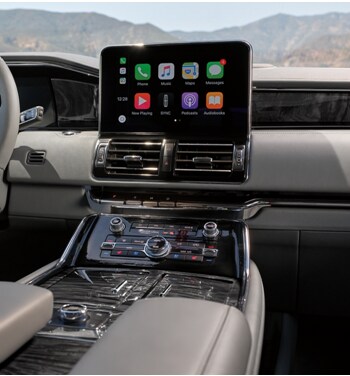 Both of these vehicles seat seven, although the Lincoln Navigator can seat up to eight, and from a monetary view, they're both priced starting with an MSRP in the mid-70s. Both SUVs have their own pros and cons, but the Lincoln Navigator offers a finer all-around luxury three-row experience.
REDESIGN


In 2018, the Lincoln Navigator underwent a redesign, bringing in a stunning new look and a powerful engine. With this SUV entering its third model year following a complete redesign, we expect the 2021 Lincoln Navigator to be a carryover, with only minor tweaks. 


The Mercedes GLS Class just had a full re-design in 2020, and while this redesign was comprehensive, it was far from revolutionary. It includes thinner headlights, a more prominent grille and emblem, a longer roof-line, and relatively soft body lines. With this look still brand new, expect no major changes with the 2021 Mercedes GLS in Covington LA. 



INTERIOR


Inside, the Lincoln Navigator did a wonderful maintaining the luxury with a slim instrument panel, touchscreen infotainment system, beautiful wood and metallic trim, premium upholstery, and much more. Standard features are virtually boundless in the current Lincoln Navigator and include:
•
Automatic Climate Control
•
Wireless Device Charging
•
Heated and Ventilated Front Seats
•
10-Way Power Adjustable Front Seats
•
Heated Second-Row Seats
•
Second-Row Captain's Chairs
•
Sync 3 Infotainment System
•
10-Inch Infotainment Screen
•
Apple CarPlay®/Android Auto
•
14-Speaker Revel Audio System
•
Power-operated Running Boards
The Lincoln Navigator will be especially popular with taller drivers and passengers in both the front and back seats, due to its greater front head- and legroom than the Mercedes GLS.


Expect the 2021 Mercedes GLS in Covington LA to return with an all-new dash. This new and improved dash includes side-by-side LCD screens, creating one large screen accommodating the gauges and infotainment system. The GLS also includes a metallic-trimmed steering wheel,horizontally mounted HVAC vents, and other features that add to the lush design.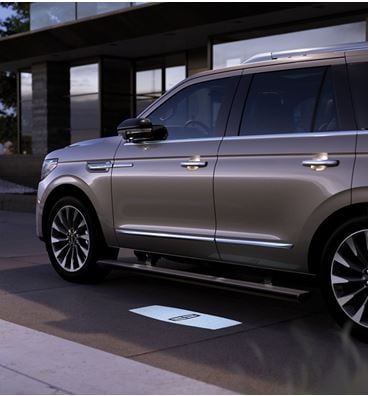 In the safety category, both vehicles have the following standard safety features:
•
Tire Pressure Monitor System
However, the Lincoln Navigator really stands out in the safety category because it includes even more features as standard. Cross-Traffic Alert comes standard in the Lincoln but isn't even available in the Mercedes. Lane Departure Warning, Lane Keeping Assist, and a Rear Side Airbag are other standard features on the Lincoln which are add-ons in the Mercedes. Add to that the Lincoln Navigator's 5-star overall safety rating and 5-star frontal and side crash ratings (2020 scores), compared to the non-tested Mercedes, and you see why the Lincoln shines.



POWER IN THE 2021 MERCEDES GLS IN COVINGTON LA


This model year, the 2021 Lincoln Navigator is expected to continue offering the same base engine, a twin-turbo 3.5-liter V6 with 450 hp and 510 lb-ft of torque along with a 10-speed automatic transmission. Higher torque levels in the Lincoln Navigator, this vehicle is much better at accelerating than the Mercedes GLS.We may see the 2021 Lincoln Navigator with a hybrid option, but this has not yet been confirmed.


The 2021 Mercedes GLS in Covington LA has two engine options. The base model is the GLS450 with a 3.0-liter turbocharged 6-cylinder engine paired to a 48-volt mild-hybrid system that delivers 362 hp and 369 lb-ft of torque. The GLS580 bumps it up to a 4.0-liter twin-turbo V8 paired with the same mild-hybrid system for 483 hp and 516 lb-ft of torque. Both engines are matched to a 9-speed transmission.


Both vehicles get similar fuel economy, and have similar basic warranties. With the comparisons listed, along with the price, it appears that the Mercedes GLS doesn't stand up to the Lincoln Navigator!