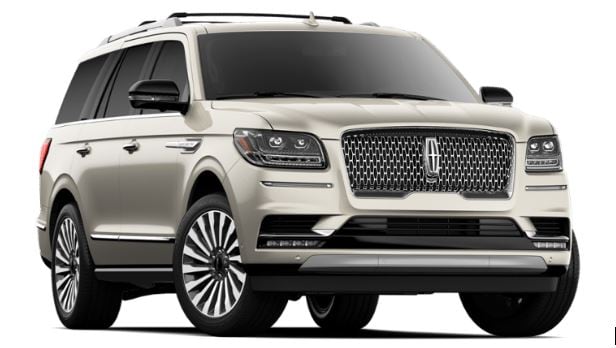 Satisfaction for Enthusiasts
When you're a car enthusiast, you have to look for a vehicle that can sustain your passion. This is exactly why I became acquainted with the Lincoln brand. I was an avid car fan who was always looking for a new and better vehicle, each one more superior to the last. In my search for a new vehicle to fully satisfy my thirst for luxury and capability, I met Lincoln. What I got is more than a car brand; I was treated to an outstanding Lincoln luxury experience near New Orleans, LA.
Lasting Quality
Buying a vehicle should be a stress-free process, but this is not something you would expect with other manufacturers. Remember the broken AC after a year of use or those long nights trying to figure out why the taillight won't turn on? Can you imagine yourself on the road trying to fix flat tires? These are things you will not experience with a Lincoln vehicle. With a Lincoln, you get quality that never fades, even after years of service.
Lincoln is a brand that is equal in quality and luxury, being a leader when it comes to new car technologies for many years. Lincoln vehicles are fitted with luxurious comfort through state-of-the-art machinery and top-quality materials to bring a safe driving experience. Regardless of the model, you can expect sharp looks and intuitive technology with Lincoln. When you become a Lincoln client, you are forever a part of the Lincoln luxury experience near New Orleans, LA.
An American Legend
Lincoln is all about American leadership. Named after the famous Abraham Lincoln, the Lincoln founder, Henry Leland, was so inspired by President Lincoln that he opted to name his brand after the president rather than himself. Many Lincoln models have served as the official vehicle of the president. So it is also right to say that Lincoln is about honoring America's leaders and long traditions.
Whether you are looking for a brand-new car or a pre-owned vehicle, you can rely on Lincoln. With years of quality behind the brand, you can rest assured your Lincoln vehicle will last for years.
In addition to its reliability, the Lincoln brand offers unparalleled luxury. With free pick up and delivery for service appointments, Lincoln Concierge service, and more, Lincoln drivers can save valuable time for what matters most.
Several Lincoln models are available from cars and mid-size crossovers to full-size SUVs. That said, you can be confident that there is a Lincoln model for you whether you want a strong capable SUV to bring the whole family or a luxurious commuter vehicle just for you. You can never go wrong with Lincoln. Whichever model you choose, you will get the Lincoln luxury experience near New Orleans, LA that is unparalleled by the competition.
Experience the ultimate Lincoln luxury at Baldwin Lincoln.