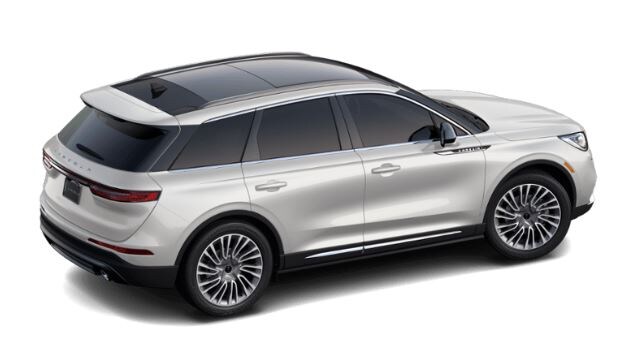 Elevate the way you view vehicles through the all-new 2020 Lincoln Corsair in Covington LA. If you thought Lincoln could not get any better, the manufacturer surprised us with something so big that car enthusiasts are eagerly anticipating its release. Lincoln tagged this new model as something that offers "Exhilarating and Expressive Evolution."
The 2020 Lincoln Corsair in Covington LA is a five-passenger, two-row, compact luxury crossover. It fits the needs of smaller families with its comfort and safety features. It also appeals to singles and couples with its spirited agility and extra responsive adaptability that never fails to deliver an exciting ride.
The exterior is beautiful with design lines that shout contemporary. The interior offers airiness, with cozy seats that offer relief during heavy traffic. The vehicle is also outfitted with intuitive technology and smooth performance.
Smooth Power
When you crave extra power in your ride, the 2020 Lincoln Corsair in Covington LA is here to satisfy. The crossover offers the choice between a 2.0L I-4 engine and an extra powerful 2.3L engine that delivers 280 horsepower. It offers an 8-speed transmission as well as 4-wheel independent suspension.
The Lincoln Corsair also provides smooth acceleration along with hug-the-road performance for a frictionless driving experience. No doubt, this model is here to give you agility with easy handling.
Lincoln designed the Lincoln Corsair with the intent to offer drivers a sanctuary on the road. The vehicle features a driving experience that is peaceful with a dual-wall dash between the powertrain and passengers. It has a sound-dampening feature that allows drivers to converse or listen to music without getting disrupted by the vehicle's noise. This feature is not common in other car models.
Luxurious Quality
In addition, the 2020 Lincoln Corsair includes Lincoln to Embrace technology that gives you a warm welcome each time you go out for a drive. This special technology gives your car a human touch that activates when you approach. It has sequential lighting, a soft LED exterior glow, a Signature Lincoln Welcome Mat, and overhead lighting that lights up the whole interior when you enter.
The 2020 Lincoln Corsair in Covington, LA also learns your unique preferences. With its learning profile, the vehicle can recognize a driver through its key fob and will recall specific driver settings. This amazing feature allows you to create pre-selected settings such as audio, seat positioning, and ambient lighting.
It also offers the space you need to accommodate long travels thanks to extra cargo space that allows for all your gear. The Lincoln Corsair features flexible cargo areas including a package tray and underfloor storage to give you extra space in the most surprising way.
Visit us at Baldwin Lincoln to learn more about the new 2020 Lincoln Corsair and be one of the first to schedule a product demonstration when the vehicles arrive in our showroom.