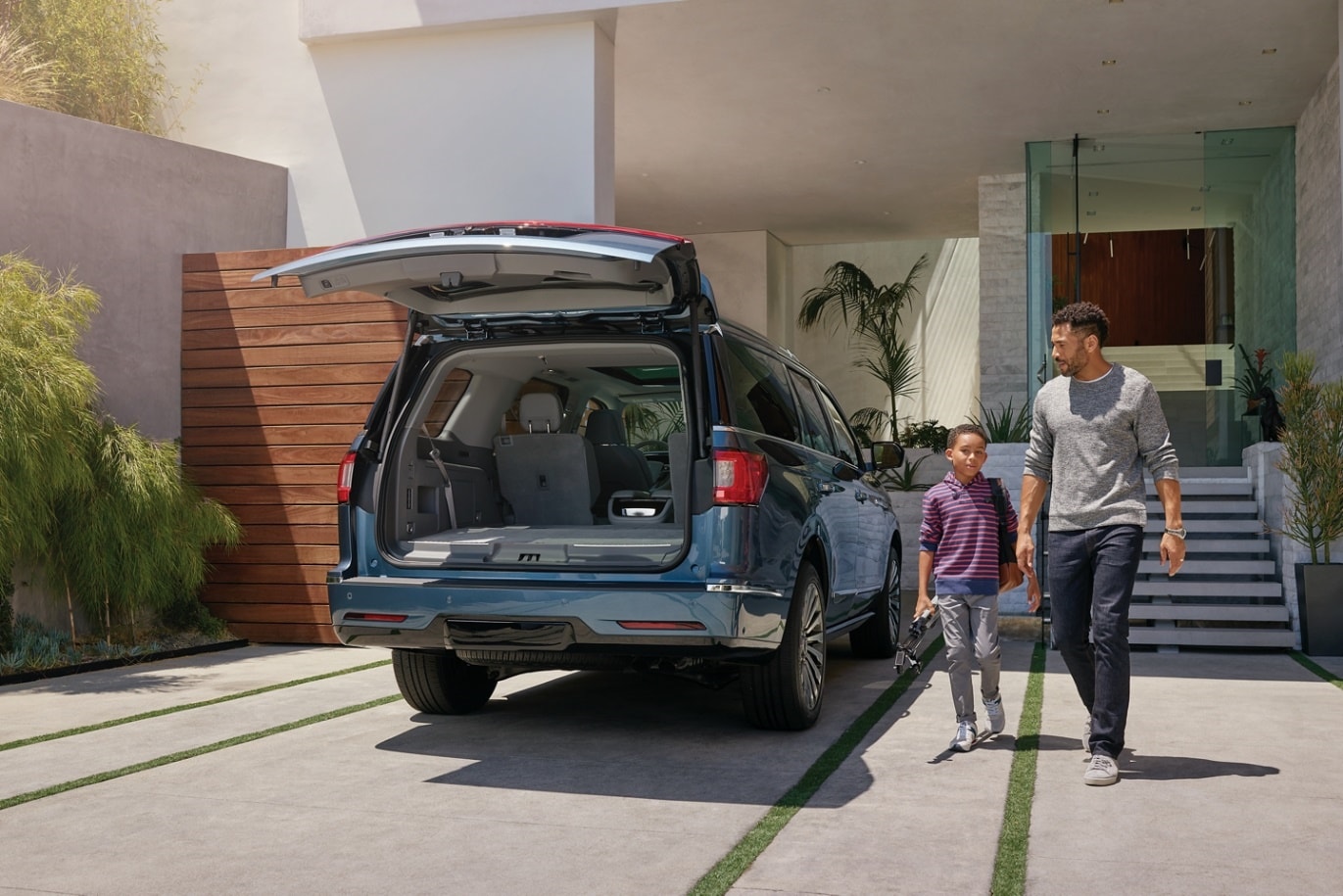 Lincoln has been focusing on the wants and needs of consumers for decades. The manufacturer dedicates resources into interiors that are exquisitely designed using the highest quality materials. The Lincoln Aviator rouses your senses with its impeccable exterior design, smooth ride, luxurious interior, and finally, the aroma of high-quality leather tickling your nose. This is only a morsel of what Lincoln has to offer its clients.
Baldwin Lincoln takes pride in offering the Lincoln Experience near New Orleans LA by providing effortless ownership experience through unique features, services, and rewards.
Lincoln Access Rewards are earned on any lease or purchase of a new Lincoln vehicle.
Points are earned for taking care of your Lincoln vehicle with regular maintenance and service, and by using the Lincoln Way App to track your balance.
Points can be redeemed as credit toward vehicle parts, services, and accessories at participating Lincoln dealerships.
Register and connect your Lincoln vehicle to The Lincoln Way App and receive exclusive privileges.
Lincoln + Clear partnered for added convenience at over 60 of the busiest airports and stadiums for the quickest way through security.
CLEAR uses biometrics to confirm your identity by using your eyes and fingertips.
Lincoln offers a complimentary 6-month CLEAR membership with any new Lincoln lease or purchase.
The membership is for the purchaser and his or her significant other.
Lincoln offers a 12-month CLEAR membership to its Black Label clients.
The Lincoln Experience near New Orleans LA offers The Lincoln Way App and Lincoln Connect to deliver exclusive services and features all from your phone.
24/7 connection to a personalized service expert.
Schedule the time and place for a Lincoln Service Valet to pick up your vehicle and drop off a loaner within 20 miles (50 miles for Black Label owners).
Updates will be sent through the Lincoln Way app, text message, or email to keep you informed.
Your vehicle will be delivered to you serviced and washed.
Remote Access with Lincoln Connect
Lock and unlock your vehicle remotely.
Schedule remote starts using the calendar.
Start your vehicle from anywhere using your phone.
Access current vehicle status and get Vehicle Health Alerts.
Locate your vehicle.
Convert your vehicle into a Wi-Fi hotspot.
Lincoln Wallet
Manage all your Lincoln purchases and services using a secured credit or debit card with a tap.
Roadside Assistance
Offers fuel delivery, lock-out assistance, and flat-tire change.
Lincoln + Alexa
Extend your Amazon Alexa experience from your home to your vehicle.
Users gain access to approximately 70,000 Alexa skills.
Waze
real-time traffic and navigation onto your vehicle's touchscreen.
SYNC 3
Connects you with innovative voice-activated technology.
Screen features are organized into four sections for easy access.
Make calls, listen to music, and access many more features by using your voice.
Whether you are shopping for the 2020 Lincoln Nautilus, 2020 Lincoln MKZ, or the 2020 Lincoln Navigator, stop by Baldwin Lincoln for the best Lincoln Experience near New Orleans LA. A product specialist is prepared to answer your questions and schedule a product demonstration tailored to you. We will help you discover the exceptional safety features and reward advantages after driving a Lincoln vehicle and why Lincoln has the vehicle to fit your lifestyle.