Ever since its unveiling in 2018, talk about the 2020 Lincoln Aviator near New Orleans LA has been common and enthusiastic. The first generation of the Lincoln Aviator spanned only a few short years in the early 2000s, but its successor looks to be set for a long reign over the segment.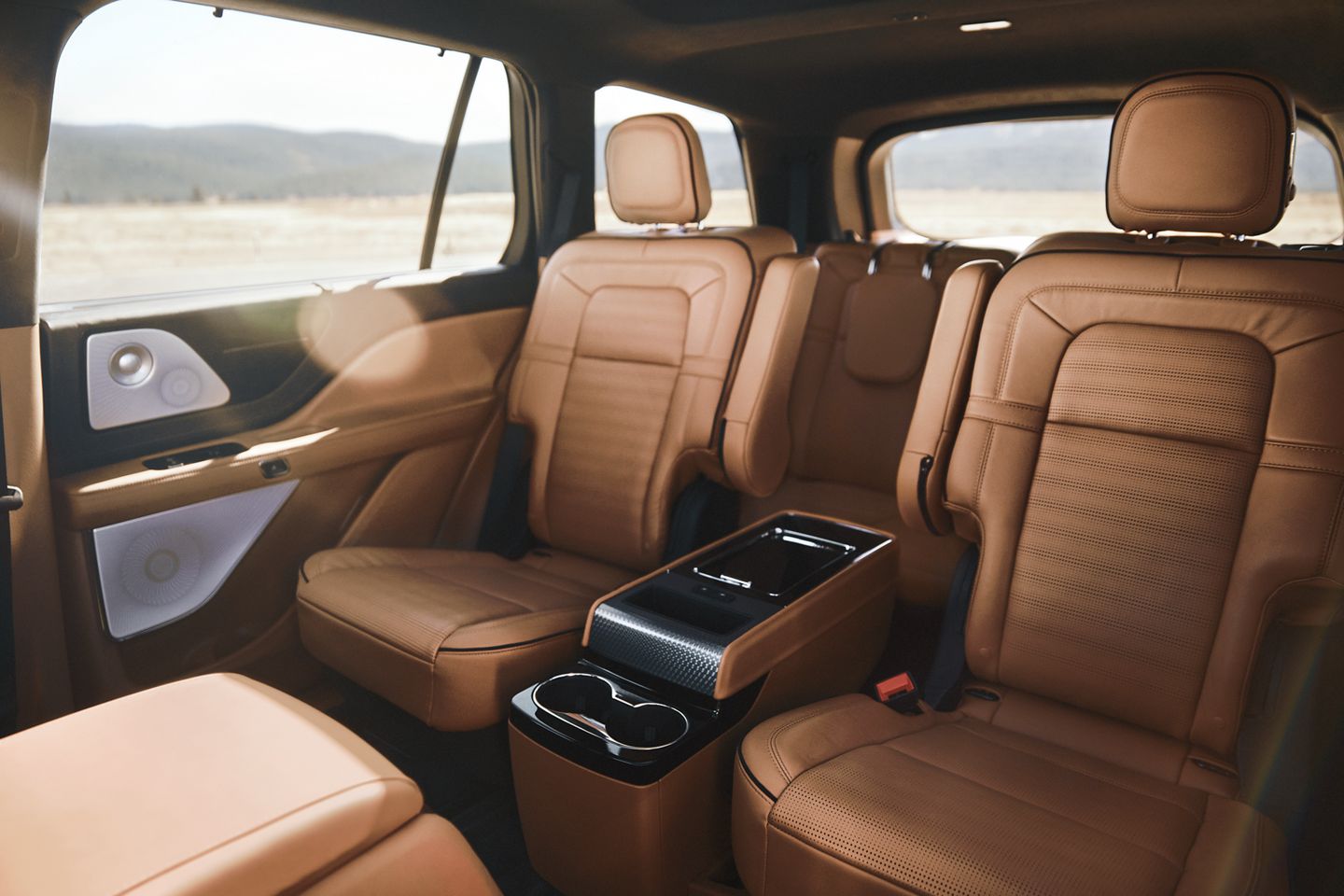 As one of the oldest Lincoln dealer in Louisiana and one of the premier Lincoln dealers near New Orleans, we have been fielding many questions about the second-generation Lincoln Aviator ever since it was introduced. With the 2020 Lincoln Aviator now in production, more and more answers are becoming available.
A Leader in the Field of Three Row SUV Technology
Likely the most striking thing about the new Lincoln Aviator is just how much cutting-edge technology it features. The larger Lincoln Navigator has recently been Lincoln's favorite model to use when introducing new technological advances, but the 2020 Lincoln Aviator will include plenty of its own. Some of those features that have us most excited include:
• Adaptive Suspension with Road Preview. Southern Louisiana roads in the area are not always as smooth and well-kept as we would like them to be – oftentimes littered with cracks and potholes. Driving the 2020 Lincoln Aviator near New Orleans LA will make for a technologically empowered way to minimize the associated problems. The 2020 Lincoln Aviator will be the first vehicle to feature Lincoln's innovative and much anticipated Suspension Preview Technology. That system couples the optional Air Glide Suspension to front-mounted cameras that scan the road ahead. Detecting and responding to bumps, potholes, and other imperfections, this advanced feature will enable a smoother ride over rough roads.
• Adaptive Pixel LED Headlights. The Lincoln Aviator's adaptive suspension will receive support after the sun goes down from a brand-new headlight system that is among the most advanced in the industry. Putting out individual pixels of light right where they are needed the most, the Lincoln Aviator's proprietary LED headlights will make nighttime driving safer and easier as well.
• Co-Pilot360 Plus. Other Lincoln vehicles include plenty of driver assist features, but the new Lincoln Aviator will have the latest and greatest package yet. The new Traffic Jam Assist feature is of particular interest with how it adds advanced sign recognition capabilities to standbys like lane centering and advanced cruise control.
Luxury, Power, Comfort, and More
Going far beyond cutting edge features like these, the 2020 Lincoln Aviator will check all the other boxes that matter the most to buyers. Owners can count on enjoying class-leading amenities such as comfort, power, and practicality.
As befits a luxury-level three-row SUV, the Lincoln Aviator does not skimp on space or other creature comforts. An impressively appointed interior welcomes up to seven passengers, with the powered third row folding up at the touch of a button.
Lincoln styles one version of the new Lincoln Aviator a "Grand Touring" SUV and has put plenty of power on tap to back up its promises. The plug-in hybrid version of the vehicle, a first for Lincoln, will produce 450 horsepower and about 600 pound-feet of torque, making for an exciting and efficient driving experience.
Even luxury focused SUV buyers inevitably appreciate everyday functionality and features. The 2020 Lincoln Aviator is packed full of both, making it just as much at home at running errands around town as when cruising on long road trips.
With the manufacturer now churning out the first models, availability of the 2020 Lincoln Aviator near New Orleans LA is imminent, and we could not be more excited. As one of the top New Orleans area Lincoln dealers, we expect to have many units of this exciting new three-row SUV available on our showroom before long. Stop by or give us a call to learn more about how you can reserve your 2020 Lincoln Aviator today.