An elevated experience - that is what the all-new 2020 Lincoln Aviator near New Orleans LA delivers to those looking for luxury and power in the same package. A captivating and remarkable three-row SUV featuring the design, space, and power that you would expect from a vehicle in this class.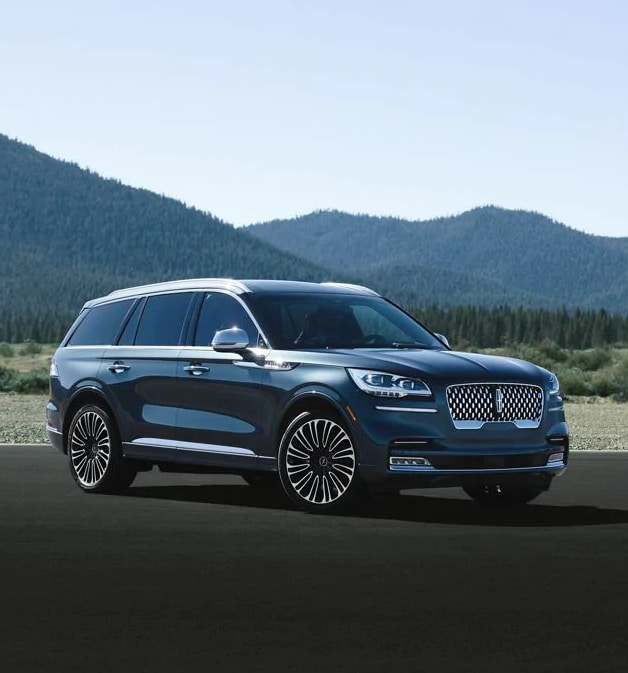 Baldwin Lincoln introduces the Lincoln Aviator, bringing a soothing and exciting sensation to the driver seeking ultimate luxury. Come to our showroom and get a first look at the unique features of the 2020 Lincoln Aviator.
LINCOLN AVIATOR GRAND TOURING: A FLOWING SENSE OF POWER
The Grand Touring Model of the Lincoln Aviator combines the power of a Twin-Turbocharged 3.0L V6 engine and a battery-powered electric motor to provide nearly instant torque. Combined, these two deliver over 450 horsepower and more than 600 lb.-ft torque.
SHEDDING LIGHT ON THE SITUATION
The 2020 Lincoln Aviator near New Orleans LA features a set of Adaptive Pixel LED Headlights in order to place light both on and off the road. High-class technologies were packed in the Lincoln Aviator lights such as Speed Dependent Lighting and the Adaptive Dynamic Bending Lighting to provide you with the right amount of light pointing where you need it most.
DESIGNED WITH STABILITY IN MIND
Part of what makes the 2020 Lincoln Aviator driving experience superb is its suspension system. It was carefully engineered to help make every stretch of road freshly paved. The Air Glide Suspension detects the position of the vehicle, as well as the weight distribution to adjust itself accordingly. Also, the Adaptive Suspension with Road Preview works with an advanced front camera to detect irregularities on the road. Should the system detect a pothole, the suspension will adapt to maintain a smooth ride even while you drive over it.
A SEAMLESS JOURNEY
The 2020 Lincoln Aviator features a number of driver assist-technologies to deliver the most comfortable driving experience during every journey.
Evasive Steering Assist

Reverse Brake Assist

Active Park Assist Plus

Traffic Jam Assist

Adaptive Cruise Control

Stop and Go

Lane Centering

Traffic Sign Recognition
BUILT FOR ULTIMATE COMFORT
The 2020 Lincoln Aviator was made to create a relaxing and thrilling experience every time you drive it. Time is one of your most valuable luxuries and every minute you spend in the Lincoln Aviator will be worth it.
YOUR PHONE IS THE KEY
The Lincoln Way app™ allows you to program your phone, use it as the key to your Lincoln Aviator, and even start it with the simple press of a button. You car keys are not a must anymore and if your phone runs out of battery, backup codes will grant you access to your Lincoln Aviator.
EVERYONE GETS A SEAT
With a number of second-row configurations, the 2020 Lincoln Aviator near New Orleans LA allows you to comfortably accommodate up to 7 people. Share the Lincoln Aviator experience with your team, family, and friends.
TAKE A DEEPER LOOK
The 2020 Lincoln Aviator offers a wide range of amenities, comfort, and performance features. Discover what other amazing features
this luxury SUV
can provide to you. Contact a product specialist at Baldwin Lincoln or visit our showroom today.