The new 2020 Lincoln Aviator near Baton Rouge LA is taking luxury to all new heights. This seven-passenger, three-row SUV has the combined power and thoughtful luxury that is representative of something truly remarkable. The captivating exterior design lines, ample power, and interior roominess have given rise to the sensation of flight, rather than driving.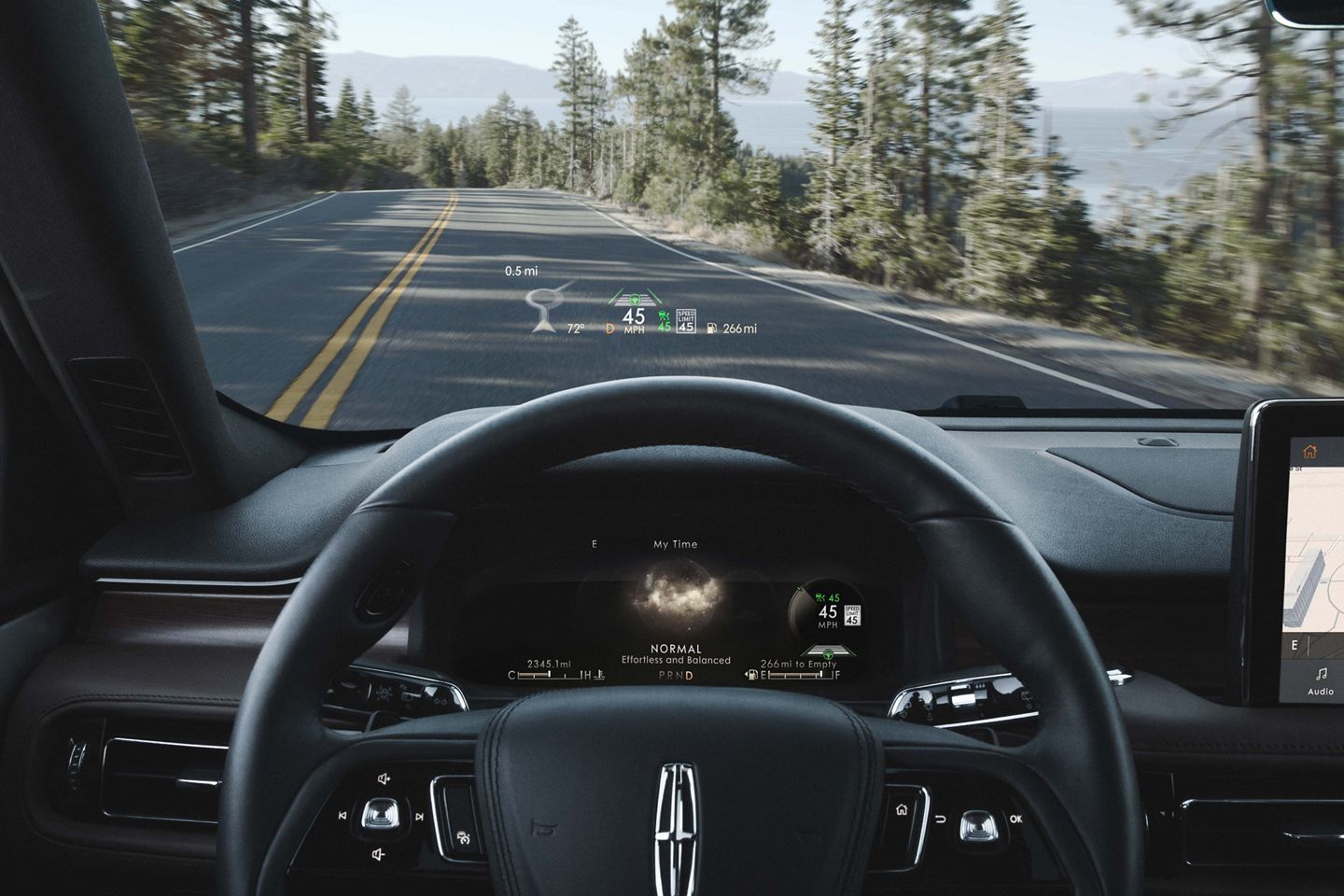 An In-Depth Look at the Lincoln Aviator Grand Touring
The Lincoln Aviator Grand Touring, the top-of-the-line trim option, provides a sense of power that's unmatched in the industry. It combines the power of a twin-turbocharged 3.0 L, V-6 engine with a battery-powered electric motor, providing drivers with virtually instant torque. When working together, these powertrain components are able to produce over 450 horsepower, along with 600 lb-ft of torque.
In addition to the five standard drive modes, the Lincoln Aviator Grand Touring offers two additional modes. These are the Pure EV, for drivers who want an all-electric experience, as well as Preserve EV, which is designed to store electricity so it can be used at another time.
Adaptive Pixel LED Headlamps
2020 Lincoln Aviator near Baton Rouge LA helps drivers shed plenty of light on the road ahead. These headlights use several different ground-breaking technologies to light your path both on and off the road.
When traveling at highway speeds, the Speed Dependent Lighting kicks in, which is designed to shine the light farther into the distance. At slower speeds, the light widens, allowing drivers to easily detect potential hazards and pedestrians. The Adaptive Dynamic Bending Lighting utilizes camera technology to help drivers effectively read all line markings and road signs.
Improved Suspension
The suspension featured in the 2020 Lincoln Aviator near Baton Rouge LA uses several technologies to ensure no matter where you're driving, the road feels like it has just been paved. The optional Air Glide Suspension works to monitor the vehicle's position on a continuous basis, along with the weight distribution to help create a much smoother ride.
The Adaptive Suspension works together with Road Preview using an advanced form of a camera to help evaluate and to monitor the road in front of the vehicle. If there's an upcoming irregularity detected, the vehicle gets the suspension system ready to help make driving over these issues as comfortable as possible.
Co-Pilot 360 Plus
When you're driving it can be difficult to refrain from getting distracted. This is where the Co-Pilot 360 Plus comes in, provides drivers with several driver assist technologies. Some of the most popular features include lane centering, stop and go, Traffic Jam Assist, Active Park Assist Plus, Reverse Brake Assist, and Evasive Steering Assist.
When it comes to the 2020 Lincoln Aviator, there's no question it offers more than a few exciting benefits. If you want to see for yourself what this vehicle has to offer, visit our Lincoln dealer near Baton Rouge LA for a product demonstration. Our product specialists would be happy to answer any questions you have about our Lincoln models.