Since its debut on July 1, 1997, the 2020 Lincoln Navigator in Covington LA has been making its mark in the world of luxury SUVs and remains a customer favorite. Now in its fourth generation, there is a new Lincoln Navigator on the block. Here at Baldwin Lincoln, we are incredibly excited to begin selling these new 2020 Lincoln Navigator models, and we know you cannot wait to see them for yourselves.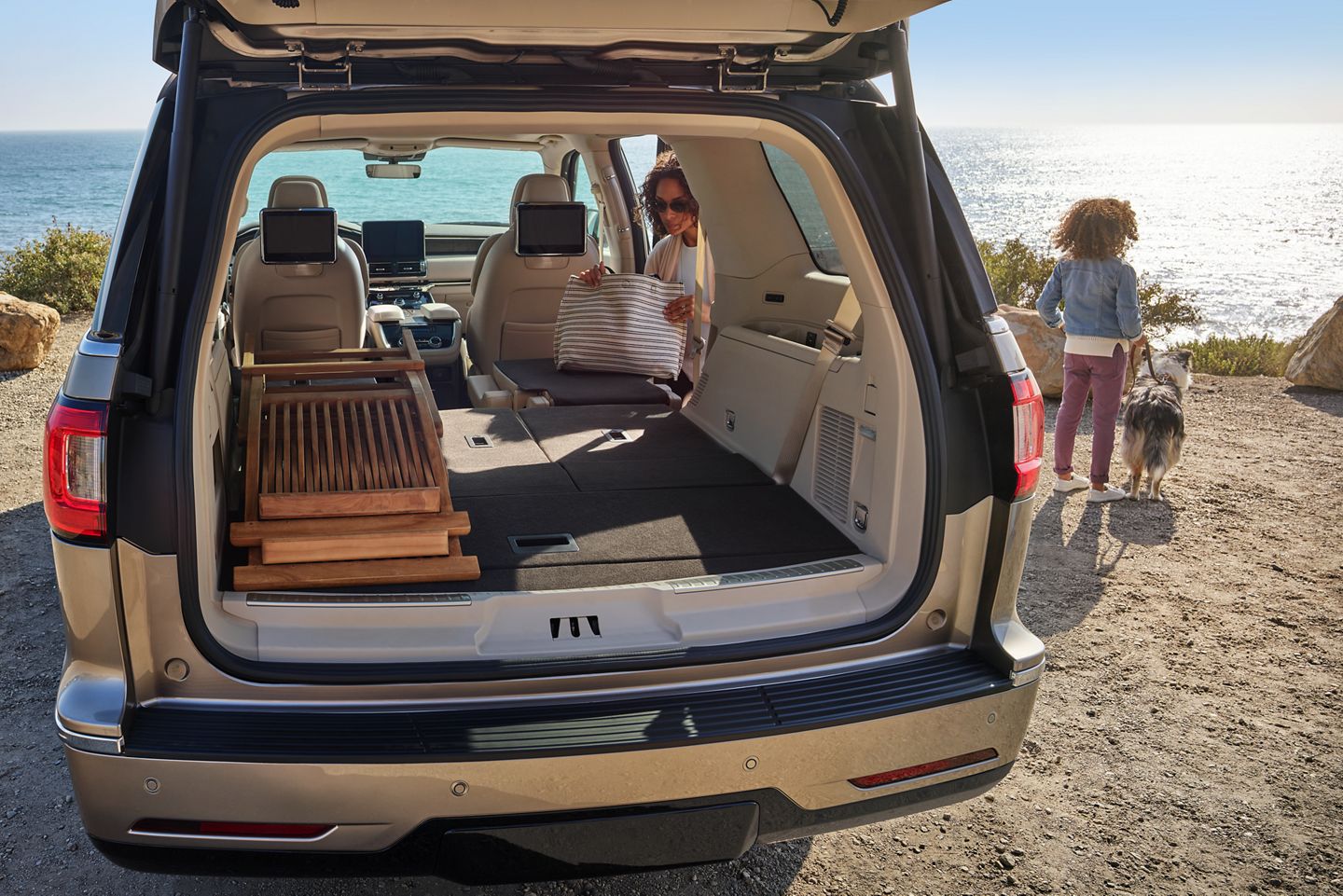 What Remains the Same
Fans of the Lincoln Navigator will be happy to know Lincoln has kept the same powerful engine that is featured in the Ford F-150 Raptor. The 2020 Lincoln Navigator will come equipped with a 450 hp twin-turbocharged 3.5L EcoBoost V6, the same in the previous model.
This engine delivers 450 horsepower and an incredible 510 pound-feet of torque. There is plenty of power under this hood! It is expected Lincoln will keep the same ten-speed transmission and rear-wheel drive though all-wheel drive will certainly be an option. As expected, the 2020 Lincoln Navigator will retain its 8,700-pound towing capacity. The following are some of the standard features that will likely carry over to the 2020 model.
· 20-inch 14-spoke wheels
· Ambient lighting
· Auto-dimming rearview mirror
· 110-volt power outlet
· Tri-zone climate control
· Power-adjustable pedals
· In-car Wi-Fi
· Revel audio system with 14 speakers
· 10-position power front seats
· LED headlamps
· And plenty more
Lincoln has not yet revealed every single new detail, but here at Baldwin Lincoln, we are certainly excited about the launch which should take place near the end of the year. This new 2020 model is creating quite a buzz and for good reason.
What Is New?
The 2020 Lincoln Navigator in Covington LA is now offering more standard equipment across all trims, even the most budget-friendly models. With power running boards, a wireless charging pad, and heated and ventilated seats, the 2020 Lincoln Navigator is the ultimate in luxurious and spacious SUVs.
The 2020 Lincoln Navigator is already our favorite luxury SUV and it has not even hit the market yet. We love how Lincoln has offered a big upgrade in making many once optional features standard.
We are really excited about the Phone As Key function and we are sure our customers are going to love it too. This feature is sure to become an owner favorite. Just as the name describes, this feature allows your cellphone to replace your key fob.
With the Phone As Key app, you can unlock your Lincoln Navigator, lock it, open the tailgate, and even start your vehicle. Imagine how helpful this will be when you are bringing groceries to your car and are in a hurry.
Lincoln's CoPilot360 Safety Bundle Comes Standard!
We were blown away when we learned the new 2020 Lincoln Navigator would bring the CoPilot360 bundle of driver-assist features and make them standard. Some of these include the following:
· Forward collision warning
· Lane-keep assist
· Automatic emergency braking
· Blind-spot detection
· Cross-traffic alert
· Rearview camera
· Trailer coverage
· Automatic high beam lights
Lincoln is committed to keeping drivers safe on the road which is why they are not making buyers add in safety options. The above features will come standard on all 2020 Lincoln Navigator modes.
Lincoln has created the safest Lincoln Navigator model yet to help families feel more comfortable on the road. Why wouldn't you want a full-size luxury SUV that features all the above safety features and more? We certainly cannot think of any reasons!
The Ultimate in Luxury
Riding in the new 2020 Lincoln Navigator in Covington LA is the ultimate trip in luxury. Lincoln has thought of everything, including plenty of spacious room for the third row of seats. This vehicle does everything but drive for you.
The front seats are made to spoil you with the perfect level of comfort. During the winter, the seats will keep you toasty warm and during the heat of summer, they will cool you down. As you likely know, the Lincoln Navigator was fully redesigned with the 2018 model and Lincoln only continues to improve its design.
All you have to do is come by for a test drive at Baldwin Lincoln and you will immediately see what we are talking about. This car will make you feel like a king or a queen and you can feel good about its highest safety rating.
New Color Changes
It is clear the Lincoln Navigator has gone through a lot of changes over the years. While many love the chromed-out look of past models, some drivers are ready for a more subdued look and Lincoln has delivered. With the Lincoln Navigator Reserve, you can choose three new colors that are more minimalistic than past options. These colors include Ceramic Pearl, Infinite Black, and Pristine White.
The 2020 Lincoln Navigator Surpasses the Competition
What can the competition possibly offer that can even compare to what Lincoln is featuring in the new 2020 Lincoln Navigator? This vehicle has the highest number of standard safety features and provides a level of luxury its competitors simply cannot measure up to.
No other vehicle gives you the level of control this new model does. You can feel safe knowing you are surrounded by safety features that are meant to protect you and your family.
Why Choose Baldwin Lincoln?
You have plenty of dealerships options to purchase a new car from, but there are few that will treat you like family. We are here to make sure you know all the facts, so you can make the best vehicle purchase decision. From start to finish and even beyond, we are here for you, to ensure your new vehicle is everything you want and need.
Contact us today and we will be happy to answer any questions you may have about the new 2020 Lincoln Navigator. We know you cannot wait to give it a test drive, and we will be happy to show it off by year-end. Allow us to help you choose the vehicle of your dreams today. Baldwin Lincoln is committed to the highest level of customer service and it shows in everything we do!