The 2018 Lincoln MKT from your local Lincoln car dealers isn't too concerned about its looks. After all, you don't need much flash when you already look like a handsome, black-tie affair. As a competitor in the luxury-crossover-SUV market, however, the 2018 Lincoln MKT goes all out. The 2018 Lincoln MKT can seat seven passengers easily, powered by a critically-acclaimed twin-turbocharged engine, and high-class in every way.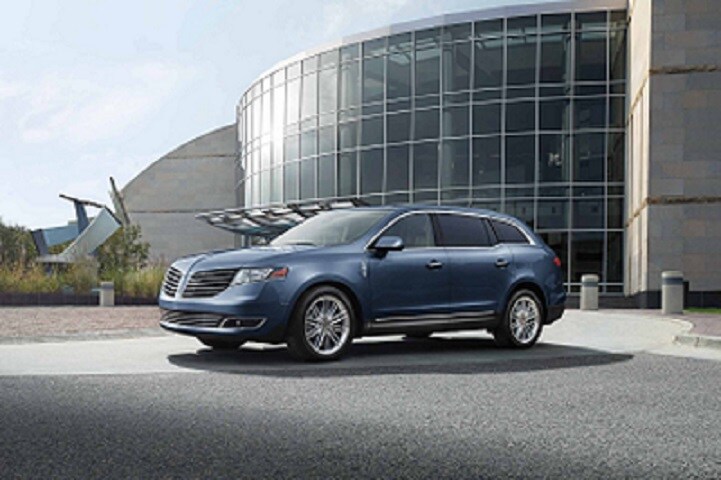 A Road Stand Out
The 2018 Lincoln MKT, among other Lincoln cars for sale, doesn't hold back under the hood. You can go for the much-praised twin-turbocharged EcoBoost V6 engine that offers 365 horsepower, enough to drive the imposing MKT with grace. It also comes standard with All-Wheel-Drive, almost zero fuel-economy penalty, and additional luxury features.
When equipped with this engine, acceleration is just beautiful. You'll never have any problem with merging, accelerating, or passing. Dial it back, and you're in the driver's seat of a relaxed cruiser complete with a nicely-weighted steering wheel, comfy ride, strong brakes, and great feedback.
Get Treated like Royalty
The 2018 Lincoln MKT from your local Lincoln dealers gives you all the space you could want, and this is not exclusive to the driver's seat. Even passengers will find room to stretch out and enjoy the ride. Passengers in the front and middle row are treated to a touch-screen infotainment system. Up the ante by replacing the 2nd-row bench with captain's chairs that can be heated or cooled.
What's more is that it's now possible to outfit the 2018 MKT with a refrigerator between the seats. Talk about being pampered! Finally, the 2018 MKT's expansive windows give you an unimpeded view of the outside. You can bring everything you need with the ample cargo space, especially with the rear seats folded flat.
Posh is Standard
Buyers who opt for the base 2018 MKT won't feel like they're missing out with this model's generous array of equipment. The list starts with leather up to the second row, a power tailgate, 3-zone climate control, and heated second-row seats. Steering wheel features integrate power tilt-and-telescope adjustment.
On this trim, the audio system is outfitted with 10 speakers. You also get the touch-based Sync 3 System plus a clear and crisp 8-inch screen.
Climb to the Top
If you want a 2018 MKT with all the bells and whistles, you'll find it hard to look back. The trim equipped with the EcoBoost engine gives you a cutting-edge navigation system, heated steering wheel, dual-screen rear-seat entertainment system and a THX II audio. Make it a picture-worthy road trip with the panoramic sunroof, and keep everyone safe with lane keeping assist, adaptive cruise control, and blind spot monitoring.
And that's just the start.
The 2018 Lincoln MKT is a luxury crossover SUV through and through. It retains its classic looks, then loads it all up with features and power that are hard to find anywhere else. Once you slide into the driver's seat of the MKT, the search is instantly over— you've found the car that other cars can only dream to be. Are you ready to experience the 2018 Lincoln MKT? Visit our showroom now!