Driving is a task that not many people enjoy. Long hours in the car can be tedious, and without modern safety technology, racking up those miles can get dangerous. Everyone wants a luxurious car that can put some of the joy back into driving but it's not often that these cars are affordable.
It's time for that to end. Step forward to a Lincoln.
Lincoln have continued its commitment with producing luxurious vehicles with the brilliant, new 2017 Lincoln MKX. This offering from Lincoln is a midsize luxury SUV that seats 5, and it's easy to see why it's not just trying but is actually directly competing with the expensive class leaders for the top spot.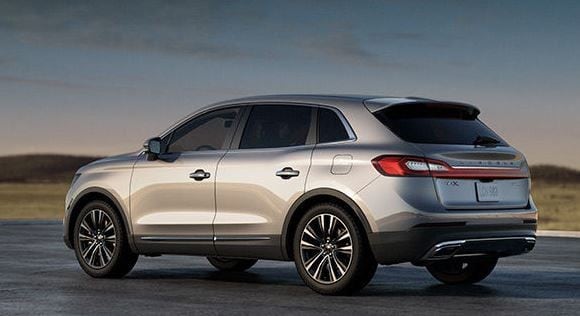 Comfortable Luxury
The Lincoln MKX comes with so many options for you to choose from that you can create your dream interior. Starting off with the standard equipment, you get Lincoln's Active Noise Control technology which produces noise cancelling sound waves that the car's sensors and computer deems to be unwanted. This has the effect of creating an extremely quiet space, no matter what speed you're going or road surface you're driving on.
Aside from the Active Noise Control, you also get very comfortable imitation leather front seats, which are heated and have eight-way power adjustment with power lumbar support. If this isn't enough for you, you can upgrade to the heated and ventilated Bridge of Weir leather seats which have a whopping 22-way power adjustment available.
To further improve the cabin experience, you get a 13-speaker Revel Audio system attached to an 8-inch touchscreen which you can use to play the radio, CDs or even your phone. Again, if this isn't enough for you, you can upgrade to the extremely impressive 19-speaker setup you get from the Revel Ultima System.
Safety to Impress
The Lincoln MKX has been packed full of technologies to make driving safer, starting with Lincoln Drive Control and Adaptive Steering. This technology gives you the most control possible no matter what the road surface is like, when teamed with the optional intelligent all-wheel drive system, there is no road that you cannot conquer. You can also add features like lane-keeping systems, 360-degree cameras, rain sensing wipers and inflatable safety belts.
All the features that you can pack into the Lincoln MKX make it one of the safest Compact SUVs around having been awarded 5 stars in government crash tests for total front-impact protection and total side-impact protection.
It's not hard to see how the Lincoln MKX can stop driving from becoming a chore and turn it into a real experience, each and every time you step into the cabin. Don't miss the opportunity to see the features and experience the luxury first-hand by visiting Lincoln dealers near Slidell, LA.
Sources:
2017 Lincoln MKX, Lincoln.com
2017 Lincoln MKX Review, Edmunds.com