If you're looking for an SUV that caters to anything and everything for the family, you might want to consider driving away with the 2017 Lincoln Navigator. It's luxurious, safe, and entertaining - a combination that can win everyone's hearts.
Powerful Engine With Powered Convenience
Onboard the 2017 Lincoln Navigator, you have pretty much everything you'll need, especially when it comes to power. That's because this SUV is equipped with a 3.5 liter twin turbocharged, direct fuel injection engine. It's packed with 460 foot pounds of torque and 380 horsepower. As powerful as the engine is, it still guarantees maximum fuel economy with a rating of 22 mpg in the highway and 16 mpg in the city, for a combined rating of 18 mpg.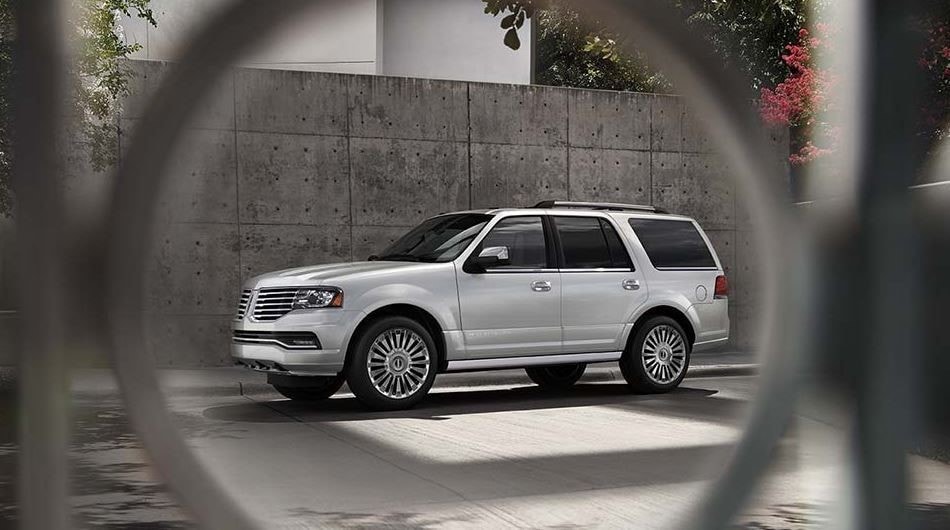 Several features are also available for easier access in this SUV. For starters, the 2017 Lincoln Navigator comes with a power liftgate that allows you to open the liftgate by accessing a button on your key fob or the one right inside the passenger cabin. Now, loading up those heavy groceries, luggages and shopping bags will be easier.
Meanwhile, creating more storage space inside the 2017 Lincoln Navigator is also as easy as pressing a button. Using the one-touch PowerFold system in the third-row, the third row bend would easily fold to provide you with all the cargo space you need. Getting inside the Navigator at the same time, getting onboard the 2017 Lincoln Navigator is also so much easier, thanks to the SUV's power-deployable running boards. These running boards would extend the moment you open your door. Meanwhile, it would also automatically retract when you close them.
Keeps You Comfortable Even When It's Cold Outside
Because it believes in making your drive as luxurious ever, the 2017 Lincoln Navigator has a number of interior features that keep you pampered throughout your ride. In the second and third row are soft leather-trimmed seats that offers you relatively more legroom than other luxury vehicles. Second row passengers can also readily adjust the ambient temperature around them for added comfort.
Meanwhile, on cold winter nights, passengers can also use the SUV's climate controlled seating system to keep the seats heated during cold drives. In contrast, you can also cool down the seats during hot, summer days. As for the front row, there are also three heating and cooling settings available.
You Never Have To Worry About The Kids
If you've got a teenager that is just beginning to drive, you never have to worry when he or she is taking out the 2017 Lincoln Navigator. That's because this SUV comes with a MyKey safety feature that allows you to set limits when it comes audio volume in the vehicle and even speed. There is also a Belt-Minder that continuously alerts the driver, even going as far as keeping the audio muted until front safety belts have been securely buckled.
If you happen to live in Hattiesburg, MS, just head over to Lincoln dealerships serving your area to find out more about the 2017 Lincoln Navigator.
Sources:
2017 Lincoln Navigator, Lincoln.com
2017 Lincoln Navigator Concept, Ford Cars Info