The 2016 Lincoln MKX near Hammond, LA is ready to provide you with a quiet, relaxing ride. With upscale features that provide convenience, comfort, and performance, you and your passengers can enjoy every road trip. For engine power, you have three options to choose from while the interior space is enough to accommodate several people and ensure that they're comfortable. Your protection is also a priority, and this car has a range of safety tools. If you're more into pleasure rather than sports car driving, this vehicle from Lincoln dealerships near Hammond, LA is a great choice.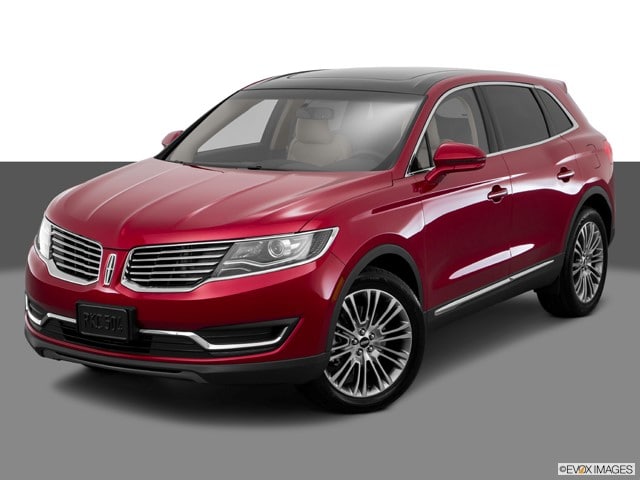 2016 Lincoln MKX near Hammond, LA: Breezing Through The Road
The 2016 Lincoln MKX isn't lightweight but it feels like it. It's because of the 2.7-liter EcoBoost engine that sends 335 horsepower and 380 lb-ft of torque, making a heavy SUV feel light on the highway. Its fuel economy is almost the same as the base 3.7-liter V6 at 17 city/26 highway mpg, allowing you to go places without worrying about fuel efficiency. The base has a little less acceleration and power at 303 hp and 278 lb-ft. of torque. What's more is that the 2016 MKX offers a pleasant ride and a relaxed handling, allowing you simply enjoy the ride.
Design: Embracing Softness and Sleekness
When you get inside the 2016 Lincoln MKX near Hammond, LA, you'll experience the softness of premium leather seats. Aluminum and wood accents, on the other hand, create a classy appeal while stylish color combinations add a nice touch. There's also a Panoramic Vista Roof that brings in the beauty and relaxed atmosphere of the outdoors. There's no lack of space as well. The rear seat has 40 inches of legroom while the second row is spacious enough for the passengers to move and stretch out. The front seats also feature a 22-way adjustable massaging system for added comfort.
The exterior of the 2016 Lincoln MKX near Hammond, LA draws inspiration from the Ford Edge. However, the MKX has unique styling elements that give it its own identity. Split grille and LED lighting bring out a classy touch while premium Black Label wheels make it more special. There are also paint colors and badges that can only be found in the 2016 MKX.
Safety: Keeping You Aware
Being alert all the time is essential when driving, and the 2016 MKX can help you in this. A 360-degree Camera lets you see what's around your vehicle, enabling you to avoid any obstacles in your path. The Adaptive Cruise Control, on the other hand, regulates the speed of your car to keep a safe distance between the other vehicle in front of you.
If you're among the drivers seeking a soft and smooth ride, check the 2016 MKX at reliable Lincoln dealers near Hammond, LA.
Source:
2016 Lincoln MKX, kbb.com
2016 LINCOLN MKX FEATURES, lincoln.com