A void in the luxury-car market has been filled by the 2016 Lincoln MKZ near Lafayette, LA. With a range of enhancements and features, this model is what buyers looking for a soft ride are waiting for. Additions such as All-Wheel Drive and a fuel-saver hybrid model further boost the vehicle's hold in a competitive market with big players like the Lexus ES 350 and Ford Fusion. If you want a comfortable ride with the convenience of great technology, then you may want to set your sights on this baby from Lincoln near Lafayette, LA.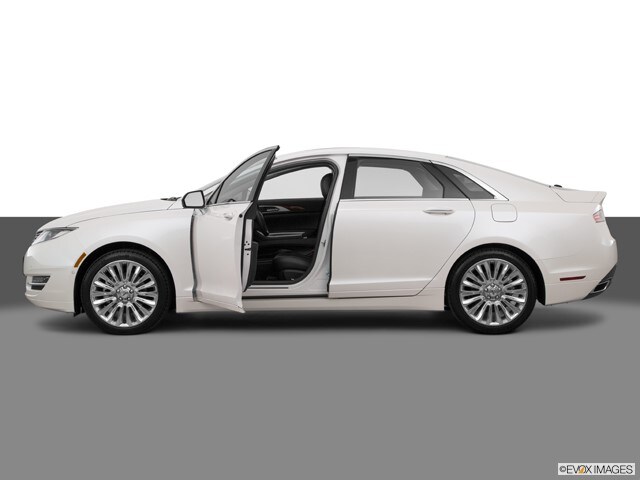 The 2016 Lincoln MKZ near Lafayette, LA: Confidence on the Road
While it's not a sports sedan, the 2016 MKZ has some athletic moves up its sleeve. The 2.0-liter turbocharged, one of the three engine options, offers 240 horsepower and 270 lb-ft. of torque. The 2.0-liter hybrid version, on the other hand, produces 188 net hybrid system horsepower and 129 lb-ft of torque. It may not be that fast but it provides a whopping 41 city/39 highway mpg, allowing you to get to wherever you need to be in the most economical fashion possible for a car of its class. For drivers seeking a thrilling ride, there's the 3.7-liter V6 and its 300hp and 277 lb-ft of torque. All-Wheel Drive is also available, routing power to all wheels for maximum traction and stability. Lincoln Drive Control, a new feature, lets you find your most ideal driving mode by choosing from Normal, Sport, and Comfort.
Design: Premium Flair
Standing out among its competitors, the 2016 Lincoln MKZ near Lafayette, LA exudes an upscale look and feel. Big grilles dominate the exterior while the rest takes inspiration from Ford Fusion. There's also a capless-fuel-filler system for convenience. It lets you refill while keeping your hands dirt-free.
Inside the 2016 Lincoln MKZ near Lafayette, LA you'll find peace and silence. Sound-cancellation techniques are used to assure you of a quiet, comfortable ride. The softer suspension also gives you a smooth ride. There's also a MyLincoln Touch that adds to the vehicle's advanced appearance.
Safety: Crash Protection
In case of a collision, you can depend on the 2016 MKZ to do its best to protect you and your passengers. It features eight airbags that are deployed in crucial areas to prevent major injuries. They work well with the SOS Post-Crash Alert System, which sounds off the horn and turns the hazard lights on once the airbags are activated.
The 2016 MKZ combines performance, design, and safety pretty well. Test it out yourself by going to Lincoln dealers near Lafayette, LA.
Source:
2016 LINCOLN MKZ, lincoln.com
2016 Lincoln MKZ, kbb.com