If you're shopping for a new luxury SUV, the
2020 Mercedes GLS in Covington LA
has most likely gotten your attention. But before you make a decision, let's see how well it stands up to the Lincoln Aviator.
Both of these midsize SUVs have three rows and are great for hauling people along with other cargo. The Lincoln Aviator has a little bit wider body, which translates to excellent head and legroom in the front and second rows. The way back row is okay in both, maybe small for tall passengers, so it's best to leave that one for the kids if possible. Behind the third row seats the Lincoln Aviator comes out ahead with more cargo volume than the GLS, as well.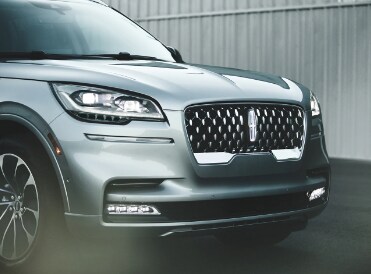 Thanks to the wider body, the Lincoln Aviator has a wider track (width between the wheels) than the 2020 Mercedes GLS in Covington LA. For more stability and better handling, a wider track is always the way to go. Although the Lincoln is shorter in length than the Mercedes, it is roomier inside and is easier to maneuver and park in tight spots. Also adding to its efficiency and better handling, the Lincoln Aviator weighs nearly 1,000 lbs less than the Mercedes GLS.
Weighing less helps the Lincoln Aviator get better fuel economy. Lincoln helps out by using regular unleaded gasoline, though premium is recommended for best performance. The GLS requires premium, which is usually 20 to 55 cents more per gallon and does add up over the long run.

 
2020 Mercedes GLS in Covington LA Engine Options


The Lincoln Aviator comes with a 3.0-liter twin turbo V6 that delivers 400 horsepower and 415 lb-ft of torque via a new 10-speed automatic transmission. A second engine choice is available, the Grand Touring plug-in hybrid, which adds a 75-kilowatt motor to the V6 to give it extra go-power. This delivers a combined 494 hp and 630 lb-ft torque for immediate power at take-off or when you need a surge, even at speed.


The
2020 Mercedes GLS in Covington LA
offers a choice between a turbocharged inline-6 or twin turbo V8, both augmented by a 48-volt electric system for extra efficiency and power. This SUV can get-up-and-go almost as well as the Lincoln, but you do shell out a lot of extra money.
Both the Lincoln Aviator and the Mercedes GLS come standard with selectable drive modes which makes them both extremely adaptable to various driving situations or environments. Better throttle response, firmer suspension, and other vehicle characteristics can be managed with drive modes. 
Safety Comparison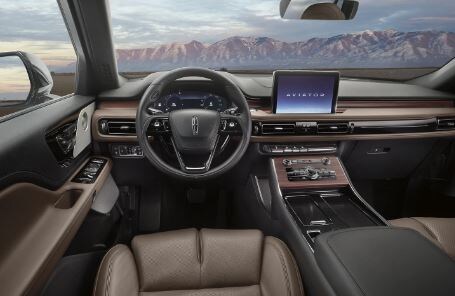 In the safety category, both SUVs come standard with modern driver assist and safety features such as rearview cameras, rear cross-path warning, blind spot warning systems, and more. The Lincoln Aviator has standard Post Collision Braking, which applies the brakes automatically in the event of a crash. The 2020 Mercedes GLS in Covington LA doesn't even offer this system.
Warranty


The Lincoln and Mercedes carry the same basic factory warranty of 4 years or 50,000 miles but the Lincoln Aviator has a better powertrain warranty than the GLS. Any repair needed on the engine, transmission, axles, joints, or driveshaft will be covered fully for 6 years or 70,000 miles. The same coverage on the GLS ends after only 4 years or 50,000 miles. Hopefully, you'll never need to use it, but if you do, it's reassuring to know that Lincoln has your back. 



Style


Both of these vehicles have good-looking exteriors, and both have sumptuous interiors. Both carry top-of-the-line audio and tech features. We've listed just a few of the ways the Lincoln Aviator outshines the Mercedes, but the best is how much you'll save. No matter if you compare base models or the fully loaded models of these 3-row SUVs, you'll consistently save thousands of dollars (anywhere from $12,000 to $23,000) when you choose a Lincoln. 
Now that you've seen how the 2020 GLS compares to the Lincoln Aviator, visit us at 1730 N. Highway 190 in Covington and let our team at Baldwin Lincoln put you in a luxurious new Lincoln Aviator.