The 2019 Mercedes GLE in Covington, LA is a standout luxury SUV. It's stylish, has plenty of powertrain choices and body styles, and seeks to indulge with its premium features. On the other hand, the 2019 Lincoln Nautilus is carving out a unique take on luxury with a massive infusion of technology and style for the 2019 model year.
On the surface, these two luxury SUVs appear almost equivalent in their level of performance, innovation, and features, but take a closer look and it becomes clear which one outshines the other.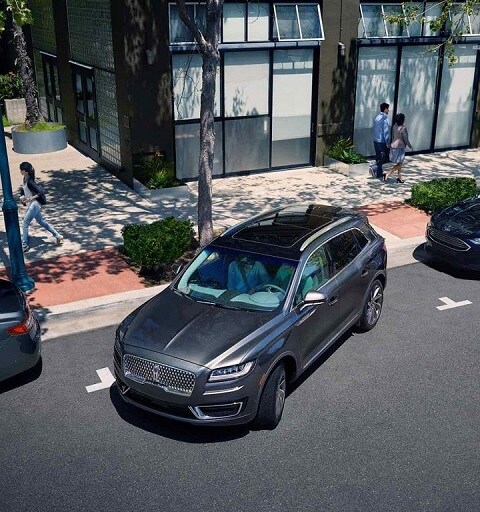 Safety Comparison
As luxury vehicles, both the 2019 Lincoln Nautilus and the 2019 Mercedes GLE naturally come with cutting-edge safety features such as traction control, 4-wheel antilock brakes, electronic stability systems, around view monitors, crash mitigating brakes, and daytime running lights.
However, the 2019 Lincoln Nautilus is also equipped with Post Impact Braking. In the event of a crash, it will automatically apply the brakes to prevent more injuries and to lower the chances of secondary collisions. The Mercedes GLE does not have this vital safety feature.
Since SUVs can be more challenging to navigate than other vehicles due to their size, the cross-path warning system on the 2019 Lincoln Nautilus will definitely come in handy. It upgrades the rear bumper with a wide-angle radar to keep drivers informed of vehicles approaching from the rear sides. The Mercedes GLE doesn't have a cross-path warning system to make backing out of parking spots safer.
Passenger Space Comparison
At 108.3 versus 103.3, the 2019 Lincoln Nautilus is more spacious than the Mercedes GLE. You get 1.2 inches more rear legroom, 2.5 inches more front leg room, 1 inch more front headroom, and .6 inches more rear shoulder room in the Lincoln Nautilus than in the Mercedes GLE.
Thanks to the automatic folding seats in the Lincoln Nautilus, it becomes much easier to change between carrying cargo and carrying passengers. Without this helpful feature, you'll have a harder time making this switch in the 2019 Mercedes GLE.
To keep things pleasantly quiet inside the cabin, the 2019 Lincoln Nautilus is equipped with computer-generated active noise cancellation, an essential feature missing in the 2019 Mercedes GLE.
Reliability Comparison
Industry reliability expert JD Power and Associates ranked Lincoln 7th for initial quality, while Mercedes received a much lower 14th place, with nine more problems per vehicle than Lincoln. For its 2018 survey on long-term dependability, JD Power and Associates again ranked Lincoln (10th) higher than Mercedes (15th).
It's easier to get service or repair on the 2019 Lincoln Nautilus than the 2019 Mercedes GLE because there are more than twice as many Lincoln dealers as Mercedes dealers around the country. The 2019 Lincoln Nautilus also has a longer powertrain warranty than the 2019 Mercedes GLE at 20,000 miles and two additional years.
Engine Comparison
Both the 2019 Lincoln Nautilus and the 2019 Mercedes GLE offer powerful engines and powertrains, but only one wins in the fuel economy comparison. On the EPA test cycle, the Lincoln Nautilus registered better fuel economy than its rival. It also uses regular unleaded gasoline to keep costs low, unlike the more expensive premium gas required in the GLE.
Take the 2019 Lincoln Nautilus for a Spin
It's a close fight, but the 2019 Lincoln Nautilus beats the 2019 Mercedes GLE in Covington, LA with more safety, a better reliability history, and more to offer in terms of comfort and style. See it for yourself at Baldwin Lincoln! Click to learn more about the 2019 Lincoln Nautilus.