The 2019 Mercedes C Class near Baton Rouge, LA is a fine example of a luxury sedan. It has the build every sedan covets and dreams. The 2019 Lincoln MKZ, however, is fresh off the assembly line and very much ready to challenge Mercedes' lofty position.
Will the 2019 Lincoln MKZ beat the 2019 Mercedes C Class in the luxury sedan segment?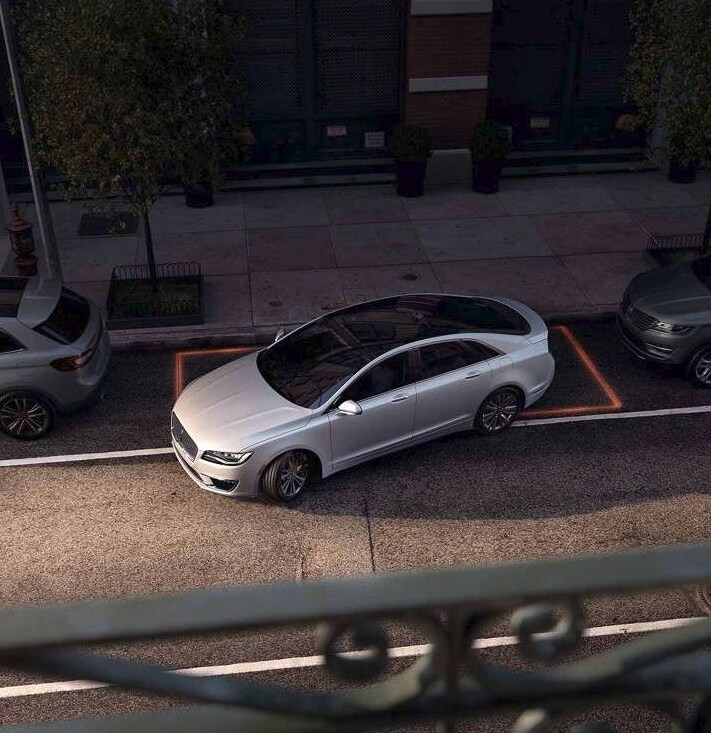 Safety Comparison
The 2019 Mercedes Benz C Class boasts of complete safety features including Active Brake Assist, Attention Assist, and Crosswind Assist. However, its driver assist features including Active Lane Keeping Assist are only optional, not standard offerings. Also, the Mercedes driver assist suite is difficult to learn, with the car brand still finding its footing in this technology.
The 2019 Lincoln MKZ, on the other hand, boasts a more advanced safety suite. The Lincoln Co-Pilot360 is a comprehensive standard system, which offers Lane Keeping Assist, Pre-Collision Assist, and Blind Spot Detection technologies. Mercedes is still in the process of adapting such features.
In addition, the Lincoln MKZ has a complete set of standard safety features. In the IIHS survey, the 2019 Lincoln MKZ received a score of "good" in crashworthiness, crash avoidance, and mitigation. It goes to show that beyond the stylish structure, the luxury sedan has a damage-resistant armor.
Passenger Space Comparison
When it comes to interior space, the 2019 Lincoln MKZ makes the most out of its sedan build. With headroom of 37.9 inches and legroom of 44.3 inches, you get comfort that is fit for the car's opulent stylings. The 2019 Mercedes C Class's interior falls short of these dimensions, managing only 37.1 inches and 41.7 inches of headroom and legroom, respectively.
The Lincoln MKZ is also top when it comes to cargo capacity. With up to 15.4 cubic feet of cargo space, there is enough room to store up to three pieces of Samsonite luggage for a business trip. The Mercedes C Class, however, is not as accommodating. Its cargo capacity comes in at a lowly 12.6 cubic feet.
The Lincoln MKZ includes elegant throughout the entire vehicle. The Bridge of Weir leather-trimmed seats are lush and comfortable to the touch. You can also choose from seven unique colors of ambient lighting for the cabin to fit your mood. Finally, the sedan's retractable panoramic glass moonroof has the largest opening of all sedans, which means you can have unmatched views from inside.
Reliability Comparison
The 2019 Mercedes C Class has an impressive warranty among luxury sedans. Its limited warranty comes in at a fair 48 months/50,000 miles. However, the 2019 Lincoln MKZ offers that exact warranty, plus a six year/70,000-mile powertrain warranty. With the Lincoln MKZ's coverage, you get more bang for your buck.
To add to its reliability, Mercedes rolled out COMAND voice control technology, which covers many of the Mercedes C Class' cabin features. At this stage, however, the technology is confusing to the average user. Lincoln, on the other hand, has a more developed infotainment technology. SYNC 3 has employed enhanced voice recognition, which can respond to real-world voice commands such as, "Call home."
Engine Comparison
Of the standard versions of each vehicle, the 2019 Lincoln MKZ has the more versatile engine. The luxury car runs on a twin-turbocharged 3.0-liter V6 engine, which can produce a powerful 400 HP and 400 lb-ft of torque. The Lincoln's engine is miles ahead of the 2019 Mercedes C-Class's 2.0 L inline -4 turbo, which can only generate up to 255 hp and 273 lb-ft of torque.
Furthermore, the 2019 Mercedes C Class is limited by its rear wheel drive setup. In contrast, the 2019 Lincoln MKZ has an all-wheel-drive option, with its torque divided equally among all wheels.
The 2019 Lincoln MKZ: A Well-Rounded Luxury Sedan
All in all, the 2019 Mercedes C Class near Baton Rouge, LA is a noteworthy addition to the list of great German engineered car. However, the Lincoln MKZ wins this battle with the inclusion of a well-developed infotainment system, an impressively performing powertrain, and better attention to safety.
Witness the new Lincoln MKZ in all its glory at Baldwin Lincoln. Click to learn more about the Lincoln MKZ.