The 2019 INFINITI QX50 near New Orleans, LA seeks to be the total SUV package with a beautiful design, an advanced gasoline engine, and numerous safety features. The 2019 INFINITI QX50 has received excellent reviews, as has another premium crossover, the 2019 Lincoln Nautilus.
In the battle for the top spot in the luxury segment, excellence is not enough - a vehicle needs to be truly outstanding to make the cut. Which crossover SUV has the upper hand? Let's find out!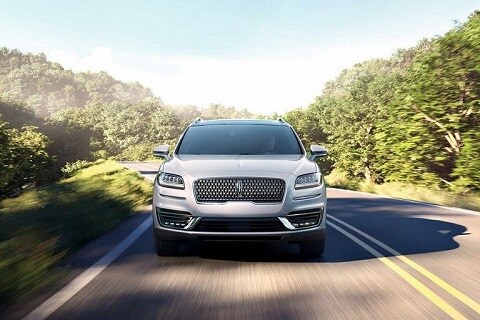 Safety Comparison
The 2019 INFINITI QX50 and the 2019 Lincoln Nautilus are simply exceptional when it comes to safety. Both crossover SUVs offer some of the most sophisticated safety features available today, such as emergency braking assist, blind spot warning, pre-collision safety, rear center 3-point belts, LED headlights, Passenger Airbag Occupant Sensing Deactivation, and Remote Anti-Theft Alarm.
Unfortunately, the 2019 INFINITI QX50 reserves some vital active safety features only for its higher trims. In fact, you need to get the most expensive trim level just to get features like lane-departure warning system, adaptive cruise control, and a lane-keep assist system - features that are already available in non-luxury cars.
The good news is that Lincoln makes coveted safety tech standard on its crossover. Dubbed the Co-Pilot 360, this suite of safety tech includes a backup camera, cross traffic alerts, pedestrian detection, automatic high beams, and more. Available as well is Lane Centering, capable of keeping the car in the middle of the lane.
Passenger Space Comparison
Cabin space is an important marker of luxury, and you should be free to lounge and stretch out for total comfort during drives. The 2019 Lincoln Nautilus offers more hip room (56.40" vs. 55.60"), rear headroom (39.20" vs. 38.40"), front leg room (42.80" vs. 39.60"), and front shoulder room (58.90" vs. 57.90") than the 2019 INFINITI QX50. Rear passengers will also be more comfortable with a few more inches of rear shoulder room, rear hip room, and rear legroom.
Speaking of cargo room, the Lincoln Nautilus continues to beat the INFINITI with 68.80 cubic feet against a more cramped 64.40 cubic feet of storage.
In terms of style, both cars are definitely well-crafted and thoughtfully designed. The two have leather steering wheels, keyless ignition, Universal Remote transmitters, and elegant color combinations and stitching.
However, reviewers have an issue against the dual-screen infotainment on the QX50. The presentation is confusing, and tech staples like Android Auto and Apple CarPlay are missing. These two functionalities come standard on the 2019 Lincoln Nautilus, along with other popular apps like navigation-leader Waze.
Reliability Comparison
The gasoline engine on the 2019 INFINITI QX50 is hailed as one of the most advanced variable transmission engines today. Sadly, this can also mean that replacement parts are hard to find and expensive if the engine ever incurs damage.
When it comes to dependability, INFINITI boasts a good record. J.D. Power awarded the make a four out of five overall dependability score. However, the score drastically changes when we look at each individual model, specifically the INFINITI Q50. Back in 2014, Consumer Reports tagged it as one of the least reliable luxury vehicles in the market at 127% less reliability than average.
On the other hand, Lincoln earned a strong reliability performance in 2018. J.D. Power gave it two dependability awards and one performance award for that year alone.
Engine Comparison
The 2019 INFINITI QX50 has one of the finest gasoline engines of any vehicle today, but that doesn't help its fuel economy which only reaches up to 20mpg. The CVT is also noisy and can negatively impact the cabin. You need to put the INFINITI into Sport mode to lessen the harshness of the CVT, but this comes at more penalty for fuel efficiency.
Some drivers also find the steering too light and not very responsive, again requiring Sport mode to improve. The 2019 INFINITI QX50 is an extremely capable performer, but these trade-offs can affect the whole experience.
The 2019 Lincoln Nautilus is the first ever crossover to use Ford's next-generation 8-speed automatic transmission, which significantly improves fuel efficiency and performance. Despite its size, you'll feel no problem navigating this SUV uphill. The All-Wheel Drive also engages automatically in the event of wheel slip, therefore reducing drag and friction.
Learn More about the 2019 Lincoln Nautilus
The 2019 INFINITI QX50 near New Orleans, LA is a worthy crossover entry, but the 2019 Lincoln Nautilus gets more things right. It's time to experience a whole new level of luxury, so schedule a test drive here at Baldwin Lincoln! Click to know more information on our models, or if you have questions about our financing.